Bench Final Assembly
Note 2" x 3" lumber cut as short legs that have been placed under front edge of lower shelf for support when shelf is pulled out.
Note placement of 1" x 4" shelf planking supports on upper and center shelves. Right and left plank supports need to be located far enough in from planking end to fit on the inside of upper and center leg supports. This will allow shelf planking to set flat on top of these leg supports as shown.
Note one of the shelf planks on the center shelf will have to be notched out on both ends to fit around the right and left bench center leg.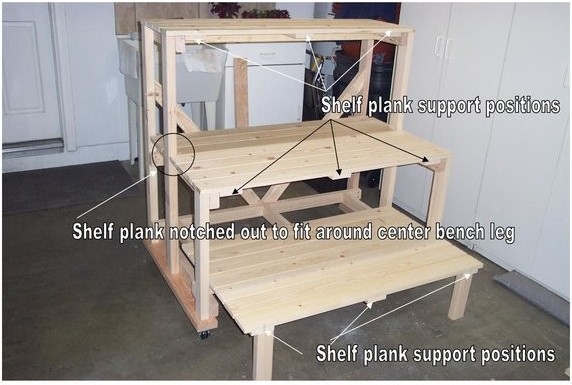 ---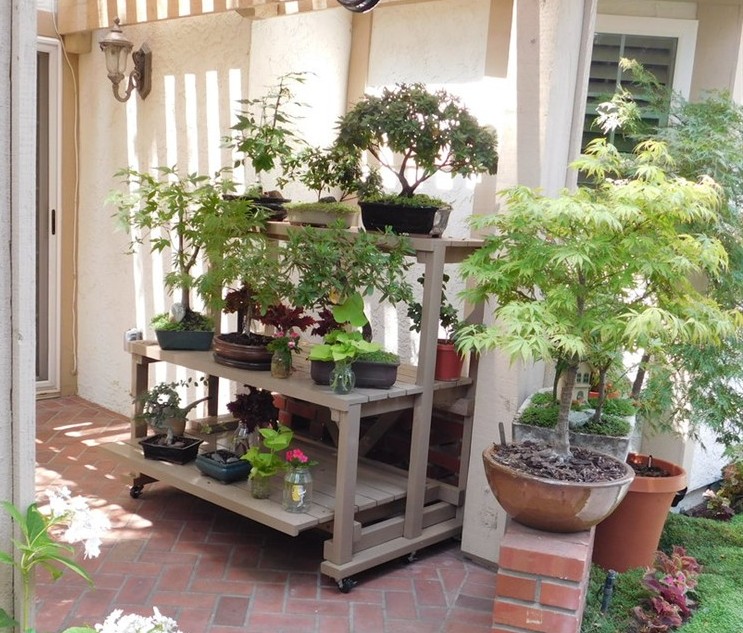 ---