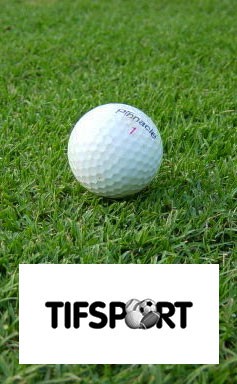 TifSport was developed by USDA/ARS geneticist Dr. Wayne Hanna at the University of Georgia Coastal Plains Experiment Station in Tifton, Georgia. This is the same breeding program initiated by Dr. Glenn Burton, the program responsible for Tifgreen, Tifdwarf, TifEagle and Tifway 419, the longtime standard for sports fields, golf courses, commercial landscaping and home lawns. Partly in response to worries over the genetic vulnerability of Tifway, partly as a safeguard against pest and disease problems and partly in search of greater cold tolerance, Dr. Hanna and his team set out to develop a new Bermudagrass that was superior to Tifway. And far superior to the common Bermudas now posing as Tifway in many areas.
As Dr. Hanna puts it, "We identified a number of characteristics that we felt were key for athletic fields and golf courses, as well as high end landscapes and lawns. We wanted a grass with superior color, cold-hardiness and disease resistance. We also felt that rapid recovery from injury was vital, so we concentrated on turf density, turf strength and turf quality. And last but not least, TifSport had to be able to tolerate frequent lower mowing heights. In short, TifSport had to be able to recover quickly from day-in-day-out abuse. Excellent cold-tolerance, color, texture and density. Improved pest tolerance. Earlier spring green-up. Aggressive establishment.
After sixteen years of evaluation, we can document that TifSport will perform to the standards it was bred for and we've got the research to back it up. It ís also protected by a USDA patent. And as a further safeguard, TifSport can only be grown and sold as genetically certified sod or sprigs and only by a licensed member of the Tift 94 Growers Association. If you're looking for a certified Bermudagrass that can stand up to the stress and demands of big-time sports, to the wear and tear of football and soccer cleats, to the punishment of baseball spikes, relax, you've found it - TifSport. It's what many experts are calling the new standard in sports turf for the 21st century.