Adding Plants To Your New Virtual Garden
No matter where you are in Gardenality, if you see an image of a plant with a green "Add To My Garden" button beneath it, you can click on this button to add this plant to one of your Gardens.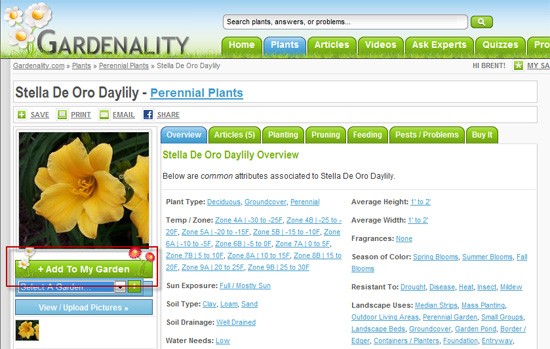 How To Add A Plant
When you click on the 'Add To My Garden' button, a drop down menu will appear containing a list of all your gardens. Simply select the garden you want to add that particular plant to and then click the green '+' button to add the plant to that garden.
Go to the next page to learn more about managing your garden...