What Are Perennials?
Simply defined, perennials are plants that live for more than one year in the garden. Each year they grow larger in size in the garden, and blooming varieties produce more blooms. Some perennial plants are evergreen, which means they keep their foliage for the winter, and many die back and then return in spring. A few actually go dormant during summer and emerge in fall, winter or early spring to do their thing in the garden.
How can I use perennials?
There are endless uses for perennials in gardens and landscape beds. I like perennials so much because they provide year round color in the landscape. There's no one variety of perennial that will bloom throughout the entire year but, with the enormous selection of varieties available these days, you can choose one's that will bloom or show bright foliage color at all different times of the year, even in winter!
Another reason I like perennials is because there are always exciting new varieties being developed and introduced every year by breeders around the world. Each year, I can't wait to see the new varieties that emerge on the scene. One thing you have to watch out for: gardening with perennials can be addictive. But, when considering all of the various other addictions life has to offer, I can think if alot of other worse things and activities to be addicted to. Perennial gardeners tend to be very chilled out folks who enjoy life...especially when they're habitually planting and tending to their perennials:-)
How can I learn more about perennial plants?
Well, one way is to start researching perennials on the Internet. And you are on a great website to do that:-) Not only can you find out more about specific perennial plants and how to grow them, you can use the Create A Garden System in Gardenality to plan out your gardens. These are called Future Gardens. Once you've planted your gardens, you can then use the system to upload pictures to show them off to people all over the world by creating a Real Life Garden in Gardenality.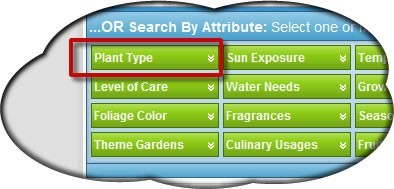 You can use the Plant Search in Gardenality to find perennial plants for almost any situation in your gardens and landscape, and to fit any desire you might have. TIP: When at the Plant Search. click on the green tab that says Plant Type. Then select "Perennial." Then make other selections for Sun Exposure, Soil Type, etc to narrow your search and find just the plants you are looking for.
Where can I find perennial plants?
Though nursery and garden centers who offer perennial plants stock them year round, March through June and then September through November are two of the best times for planting perennials. Why? Because the selection and availability of perennials is at its highest and the weather is just right for planting them during these times of the year.