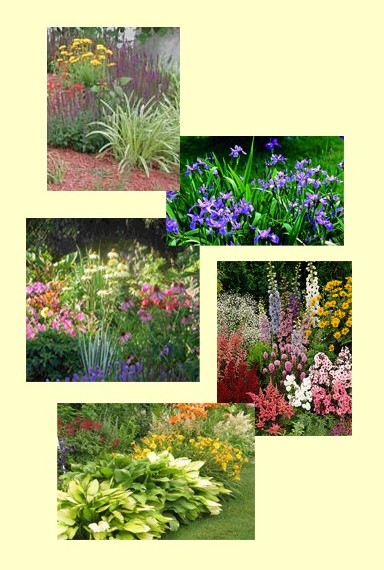 Materials Needed
Spade or Shovel
Heavy-duty sharp knife or pruning saw
Pruning shears
Scissors
Water hose
Dividing Your Perennials
Try to divide your perennials on a cloudy, dry day. Make sure each division has more roots than shoots.

Use your shovel to dig deep, all the way around the plant and gently lift out of the ground with your hands. Keep as much of the roots system together as you can.

Take your sharp knife and slice apart the plant making sure you have at least two to five shoots with plenty of roots attached.

Remove any dead areas and cut back the foliage to half the height of the original clump. Tall plants, like iris, should be cut back so that the outer leaves are shorter than the center leaves.

Do not allow the roots to dry out.

Dig your hole slightly larger than the root system to allow space for the plant to spread out its roots.

Water your newly planted perennials with plenty of water and mulch the soil to keep them from drying out.

Keep the soil moist until your new plants become established. Wait until spring to fertilize.
Dividing your perennials is not a difficult task and shouldn't be viewed as a chore. When dividing your perennials if you have to many of one plant, remember your friends, garden buddies and neighbors! It's a wonderful way to share your garden with others.