Not a day goes by that Team Gardenality doesn't get at least one great idea from a member of Gardenality. Member John Heider handed Team Gardenality the GREAT idea of making available Gardenality promotional cards that could be printed by members and handed out to friends, family or anyone who would enjoy the features and tools in Gardenality!
See printing instructions below image...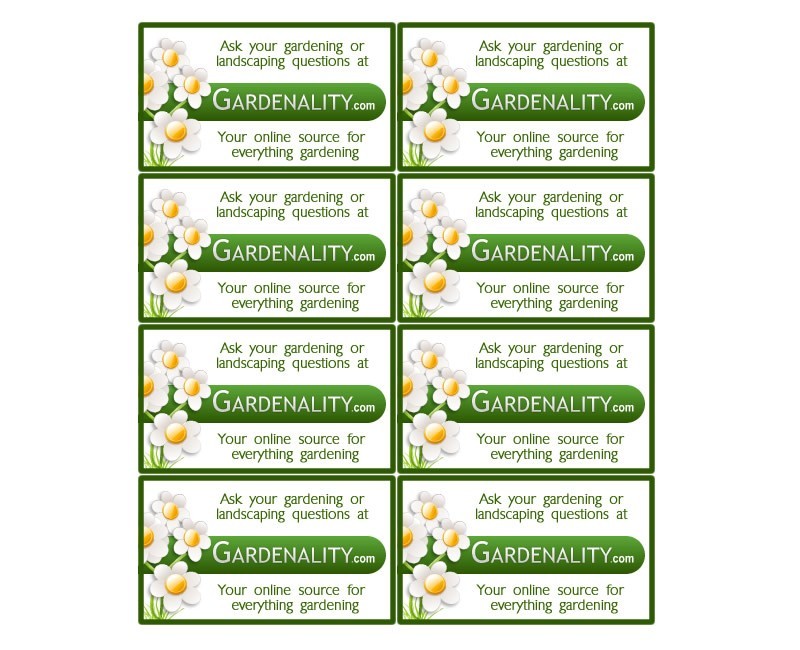 Depending on the browser, there are several different ways to go about printing so that the cards will come out business card size:
TIP: For best results, printing on card stock paper is recommended
1 - First, try right clicking on the card sheet below. If "Print Picture" shows up in the menu click on it to print.
2 - If there is no "Print Picture," right click again and select "Save image as..." from the menu and save the image to your desktop or any other folder in your computer. Then, after saving, go to this folder and open up the promotional card file and print.
3 - Last but not least, select "Copy Image" from the menu and then paste it into Photoshop or another editing program and print from there.