Map to Wilson Bros Nursery at the bottom of this page - CALL US! (770) 954-9862
---

---

---
Last updated on: 7/18/2014
Get important alerts & tips in THIS WEEK'S Wilson Bros Newsletter >
Click here to see LAST WEEK'S online edition of the Wilson Bros Newsletter >
Hi Folks!
Hope everyone had a great week. We're gonna try to make this weekend and coming week even better. It's mid July but Fall will be here before we know it. That means its time Wilson Bros starts clearing out some summer inventory to make room for the fall inventory that will begin arriving soon. That means we're having a HUGE Mid Summer Clearance Sale at Wilson Bros Nursery. We're sending out the newsletter a day early to give our newsletter subscribers first dibs on the many plants and products deeply discounted up to 75% OFF during the clearance sale. So come on in and see what we got and maybe take home a few great bargains.
CALLING ALL STRESSBALLS!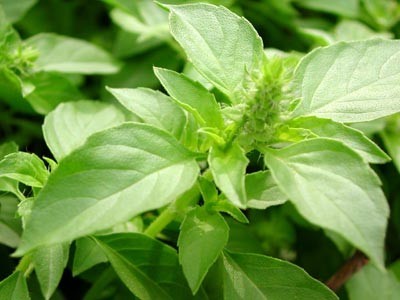 If you're like most human beings, and occasionally or regularly suffer from symptoms of stress, you might really be interested in this week's Plant of the Week. Multiple scientific studies examining the property of Ocimum sanctum (Holy Basil) have found that it decreases stress hormone levels, corticosterone in particular. What's more, this herb can be easily grown indoors or outdoors where it's leaves can be harvested regularly to make a tasty and refreshing tea.
Holy basil (Ocimum sanctum) is a member of the mint, or Labiatae, family. Though it is closely related to the sweet basil (Ocimum basilicum) frequently used in cooking, holy basil has a much richer history and is much easier to grow than sweet basil. The plant, which is native to tropical Asia, is now found in most tropical parts of the world. It has only recently gained popularity in the United States although it has been grown in India for more than 3,000 years.
Also known as "Tulsi," which means "The Incomparable One," holy basil is one of the most sacred plants in India. In Hindu mythology, Tulsi symbolizes the goddess Lakshmi, the wife of Vishnu, who is one of the religion's most important deities. The herb has been valued for centuries because of its benefits for the mind, body, and spirit.
But while its history is deeply rooted in religion and mythology, it has also been used in several ancient systems of medicine including Ayurveda, Greek, Roman, and Siddha for thousands of years.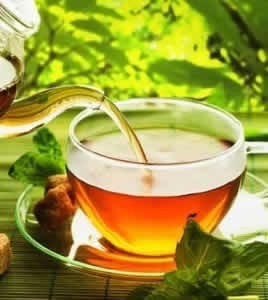 For what health conditions can holy basil be used?
The most compelling data suggests that holy basil possesses its greatest potential in the areas of stress relief and relaxation. And in the fast paced world in which we live, these findings may prove to be extremely significant.
How does holy basil combat stress? Holy basil functions as an adaptogen, enhancing the body's natural response to physical and emotional stress. Adaptogenic herbs do not alter mood, but rather, they help the body function optimally during times of stress. Multiple scientific studies examining this property of Ocimum sanctum have found that supplementation with holy basil decrease stress hormone levels, corticosterone in particular. Lower levels of corticosterone are associated with improved mental clarity and memory, and long-term, can reduce the risk of age-related mental disorders.
Holy basil is also a powerful antioxidant with demonstrated antibacterial, antifungal, and anti-inflammatory properties. In Ayurvedic medicine, holy basil has been used to treat a variety of conditions - everything from the common cold to bronchitis to fever to certain digestive complaints, including ulcers.
So, are you ready to start growing and using holy basil? If so, you can easily grow it indoors and outdoors, and Wilson Bros Nursery has it in stock. Click on the links below to learn how to grow, care for, harvest and make holy basil tea:
How To Grow & Care For Holy Basil
Don't forget to...
SEE YOU AT THE NURSERY!
The Staff at Wilson Bros
Call Us! 770-954-9862
Email Us: wbnursery@gmail.com
HOURS OF BUSINESS: Mon-Fri: 8am-6pm / Sat: 8am-5pm / Sun: 10pm-5pm
---