Map to Wilson Bros Nursery at the bottom of this page - CALL US! (770) 954-9862
---


---
A little about Wilson Bros...
Since opening in 1989, Wilson Bros Nursery & Garden Center has grown from its original size of 1.5 acres to about 5 acres in size. With acres of flowers, shrubs, trees, perennials, and herbs, Wilson Bros Nursery has everything you need to create a garden masterpiece. Everywhere you look, another exciting color, texture, or fragrance triggers your senses. And when inspiration strikes, our friendly and knowledgeable staff can help you find the best plants for your home's terrain, as well as the supplies you need to bring your visions to life. Our landscaping divison, WIlson Bros Landscape specializes in site sensitive landscape design and installation using plants, structures and other materials that fit perfectly in the Atlanta Metro area environment.
---
Last updated on: 4/17/2015
---
Get important tips and reminders in this week's Wilson Bros Nursery Newsletter >
---
HI FOLKS!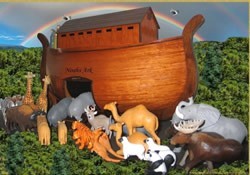 Hi Folks!
Ok...so, has everyone here in central Georgia had enough of the rain? We're about to break down and start singing that childrens song "Rain, rain go away, come back some other day!"...or else start building an ark:-)
We had plans to plant our flower beds this past week...so much for that. But if the 10-day forecast we're seeing is right, we'll be getting them planted this week. The sun is supposed to come back out and temperatures will be warming back to normal, which should help to dry things out a little.
So spring is rolling along steady now and that means we have more than usual to talk about! Rather that go into everything here we're going to ask you to check out this week's Wilson Bros Nursery Newsletter where you'll find...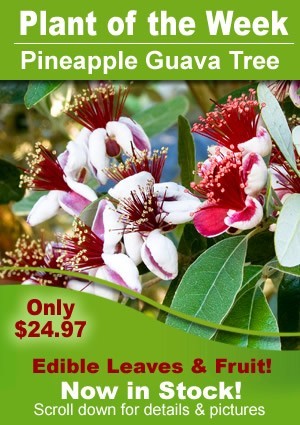 What's Happenin' in the Wilson Bros Gardens?
Because whatever we're doing in the Wilson Bros Gardens is what you might want or need to be doing in your own garden! This week we're planting our annual flower beds in the gardens and sharing our techniques that will help you to have flowerbeds that will be the envy of all your neighbors! It's easy to do you just have to know the secrets:-)
Featured Plant of the Week
Everybody longs for that one of a kind yard or garden that reflects their creative personality. Get away from the same old thing and plant these hardy exotics in your landscape!
And a brand new section we titled
What's Bloomin' in the Wilson Bros Gardens?
There's not a week that goes by - any time of year - that there isn't something blooming in the Wilson Bros Gardens...not even during the dead of winter! So we decided to let you take a peek into the Wilson Bros Gardens to see what's blooming every week! Scroll down to see the beauties blooming this week!
Also, don't forget to scroll down this page to check out our FREEBIE of the WEEK COUPON you can use to get a free 4-pack of Annual Flowers and your choice of a free Ginkgo or Tulip tree, also known as Japanese Magnolia.
IMPORTANT REMINDER!
Bermuda, Centipede, St Augustine and Zoysia lawns are now greening up and for those of you on a Wilson Bros DIY Lawn Care Program that means it's time for STEP 2: Application of Lebanon ProScape 18-0-4 Fertilizer with Weed Preventer. This is a very important step because it not only gives your lawn the spring boost it needs after a long winter dormancy with a slow-release golf course grade turf fertilizer, it also contains a powerful weed preventer that will prevent crabgrass and many other types of spring weeds from sprouting in your lawn.
If you're not on a program and want to check them out click here. If you're on a program and would like to enter a chance to win Step 3 for free click here.
SAVE $$$ - Lebanon ProScape golf course grade fertilizers are about $15 a bag cheaper than Scotts fertilizers and about half the price you'd pay for a lawn care service!
Want to send Wilson Bros plants to friends almost anywhere in the USA? You can now do so from our webstore: GardenerDirect.com
SEE YOU AT THE NURSERY!
The Staff at Wilson Bros
Call Us! 770-954-9862
Email Us: wbnursery@gmail.com
HOURS OF BUSINESS: Mon-Fri: 8am-6pm / Sat: 8am-5pm / Sun: 10pm-5pm
---