Map to Wilson Bros Nursery at the bottom of this page - CALL US! (770) 954-9862
---


A little about us...
Since opening in 1989, Wilson Bros Nursery & Garden Center has grown from its original size of 1.5 acres to about 5 acres in size. With acres of flowers, shrubs, trees, perennials, and herbs, Wilson Bros Nursery has everything you need to create a garden masterpiece. Everywhere you look, another exciting color, texture, or fragrance triggers your senses. And when inspiration strikes, our friendly and knowledgeable staff can help you find the best plants for your home's terrain, as well as the supplies you need to bring your visions to life. Our landscaping divison, WIlson Bros Landscape specializes in site sensitive landscape design and installation using plants, structures and other materials that fit perfectly in the Atlanta Metro area environment.
---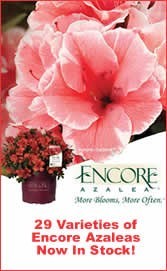 Last updated on: 9/26/2014
Click here to see THIS WEEK'S newsletter >>
In case you missed it...Click here to see LAST WEEK'S Wilson Bros Newsletter >>
Hi Folks!
October is upon us and this means the best planting season of the year has officially begun. At one time or another, most everyone has heard the saying "Fall is the best time for Planting." And, contrary to popular belief, this is absolutely true!
For one, the weather is cooler and more comfortable for working outdoors. We can throw away the sweat towels and don't have to stop every 15 minutes to chug a half gallon of water. Just this past week we constructed a fence and two gated arbors in only one day. This would've been a 3 or 4 day project just a couple weeks ago when the temps were in the mid-90's.
In one aspect, like people, many types of plants like the cooler weather better too. Fall planting offers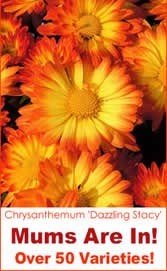 some distinct advantages. When planted during the cool season, plants aren't as stressed and pressured to adapt and root in as quickly to survive the heat. Because their metabolism is slowing down with the cooler temperatures, they have more time to settle and "root in" to their new environment. Plant roots grow anytime the soil temperature is 40 degrees or higher, which may occur all winter in areas of the South. During the winter months, the root systems of the fall-planted specimens develop and become established. Then, when spring arrives, this expanded root system can support and take advantage of the full surge of spring growth. As a result, plants will be more fully rooted come summer therefore requiring much less attention to watering.
As previously mentioned, most all hardy plants can be planted and will benefit from cool season planting. Some of the plants that benefit most are Azaleas, Camellias, Dogwoods, Japanese maples, Rhododendrons and many other plants that have fribrous root systems which grow near or just under the surface of the ground. Most of these plants prefer a moist but well-drained soil and frequent watering during prolonged dry periods. Since the evaporation process slows down significantly during the cool season, the soil usually remains moist throughout fall and winter. This allows plants to root in without all the stress from heat and dry soil. And it helps you because you don't have to water so much!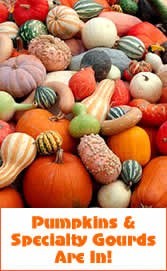 With the great planting weather, now all you need is some healthy plants. You'll find the highest quality plants at your local nursery and garden center, such as Wilson Bros, of course:-) Those of us in the plant selling business year-round depend on repeat customers, and only by selling customers quality plants can there be assurance of future business. Questions are a part of the plant business; answers are our part of the nursery business. Hanging up a sign on a corner of the parking lot does not make a Nursery. At Wilson Bros Nursery, we pride ourselves on our knowledge of plant material, landscape design, lawn care, weed and pest control and everything else gardening. But most of all we are proud of the quality and selection of our trees, shrubs, evergreens, perennials, herbs and other types of plants we offer at prices that out-discount the "discounters."
Click here to see THIS WEEK'S newsletter >>
In case you missed it...Click here to see LAST WEEK'S Wilson Bros Newsletter >>
Don't forget to...
SEE YOU AT THE NURSERY!
The Staff at Wilson Bros
Call Us! 770-954-9862
Email Us: wbnursery@gmail.com
HOURS OF BUSINESS: Mon-Fri: 8am-6pm / Sat: 8am-5pm / Sun: 10pm-5pm
---