Map to Wilson Bros Nursery at the bottom of this page - CALL US! (770) 954-9862
---


---
A little about Wilson Bros...
Since opening in 1989, Wilson Bros Nursery & Garden Center has grown from its original size of 1.5 acres to about 5 acres in size. With acres of flowers, shrubs, trees, perennials, and herbs, Wilson Bros Nursery has everything you need to create a garden masterpiece. Everywhere you look, another exciting color, texture, or fragrance triggers your senses. And when inspiration strikes, our friendly and knowledgeable staff can help you find the best plants for your home's terrain, as well as the supplies you need to bring your visions to life. Our landscaping divison, WIlson Bros Landscape specializes in site sensitive landscape design and installation using plants, structures and other materials that fit perfectly in the Atlanta Metro area environment.
---
Last updated on: 2/27/2015
---
Read this week's Wilson Bros Nursery Newsletter and find all past newsletters the Newsletter Archive >
---
HI FOLKS!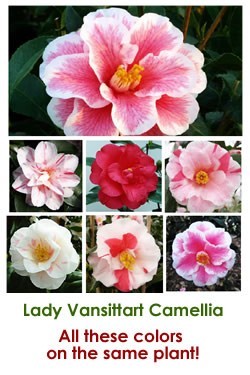 WILSON BROS IS NOW HIRING!
Wilson Bros Nursery - 1 position available
The nursery is now accepting applications for 1 assistant manager trainee for our ecommerce dropshipping division. The individual we hire for this position will need to be in good enough physical condition to lift up to 25 pounds on a regular basis and have at least some basic working knowledge with computers and the Internet. Ecommerce website management experience is a plus but not absolutely necessary.
To apply, please send your resume to wbnursery@gmail.com or call Spencer Young directly at (770) 573-1778
Wilson Bros Landscape - 3 positions available
Our landscape design and installation division is now accepting applications for 3 positions: 1 on our lawn maintenance crew and 2 on our landscape installation crew. Prior experience is preferred but not absolutely necessary. We're just looking for physically fit individuals who have an interest in plants and landscaping!
To apply, stop by the nursery and fill out an application or mail your resume to Wilson Bros Landcape, 1759 McGarity Road, McDonough, GA 30252
---
First, we want to remind those of you on a Wilson Bros DIY Lawn Care Program that it is now time to apply Step 1: application of Team 2G Lawn Weed Preventer. The application of this product will kill weed seeds of Poa annua, Henbit and other late winter and early spring weed seeds that will be sprouting over the next 2 months or so.
Also a reminder we have a contest going to enter to win STEP 2...the next step in the DIY Lawn Care Program. Good luck! Enter Here >
Our Lebanon ProScape Fertilizers & Weed Preventers are *MUCH BETTER & LOWER PRICE than Scotts brand!*
> To find more important tips and reminders for the month of March click here
---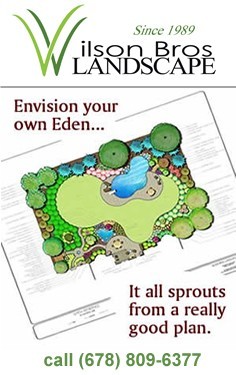 Truckloads of spring plants have been arriving at the nursery this past week so come in and take a look around. That being said, it's still much to early to be planting spring flowering annuals such as Geraniums, Marigolds and Impatiens, but March is a great time to start planting flowering shrubs, trees, perennials and many other types of hardy plants.
If you need some help with landscape design ideas don't hesitate to call our design division Wilson Bros Landscape at (678) 809-6377 or visit the website to learn more about the services we provide. If you're a do-it-yourself designer check out this article to get some great landscape design tips from our experts. When it comes to landscape design, a little good advice always goes a long way!
> You can now buy Wilson Bros Nursery plants online on our webstore: GardenerDirect.com
SEE YOU AT THE NURSERY!
The Staff at Wilson Bros
Call Us! 770-954-9862
Email Us: wbnursery@gmail.com
HOURS OF BUSINESS: Mon-Fri: 8am-6pm / Sat: 8am-5pm / Sun: 10pm-5pm
---