Map to Wilson Bros Nursery at the bottom of this page - CALL US! (770) 954-9862
---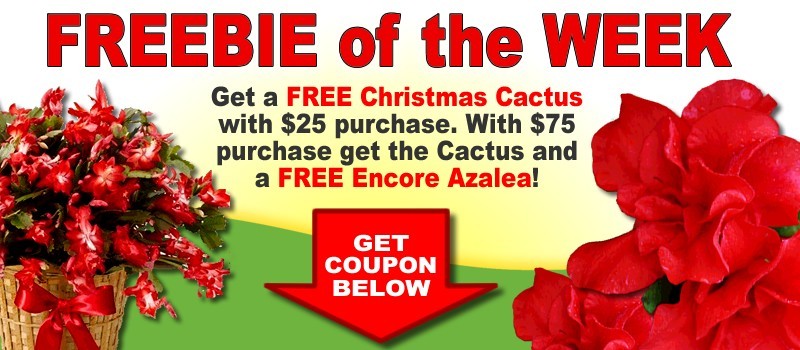 ---
A little about Wilson Bros...
Since opening in 1989, Wilson Bros Nursery & Garden Center has grown from its original size of 1.5 acres to about 5 acres in size. With acres of flowers, shrubs, trees, perennials, and herbs, Wilson Bros Nursery has everything you need to create a garden masterpiece. Everywhere you look, another exciting color, texture, or fragrance triggers your senses. And when inspiration strikes, our friendly and knowledgeable staff can help you find the best plants for your home's terrain, as well as the supplies you need to bring your visions to life. Our landscaping divison, WIlson Bros Landscape specializes in site sensitive landscape design and installation using plants, structures and other materials that fit perfectly in the Atlanta Metro area environment.
---
Last updated on: 12/18/2014
Click here to see this week's Wilson Bros Nursery newsletter
Click here to see last week's newsletter >>
Hi Folks
Okay, so we're coming down the homestretch to Christmas Day. If you're still looking for some last minute gifts you need to buy for someone special come on by the nursery and grab a plant or tree. If you're not sure what kind of plant or tree to buy that special person get a Wilson Bros gift card. Gift cards make great stocking stuffers...and if you give one to a plant-lover it might just be the best gift they get! You can purchase gift cards in any amount. If you purchase $100 worth of gift cards you get a free $15 gift card you can use yourself or give to someone else!

When will Wilson Bros be open during the Holidays?
Wilson Bros Nursery will be open through Christmas Eve, then...
Christmas Day thru Dec 28 - Closed
Dec 29 thru 31 - Open 8-5
New Years Day - Closed
Jan 2 - Back open at normal hours and looking forward to Spring 2015!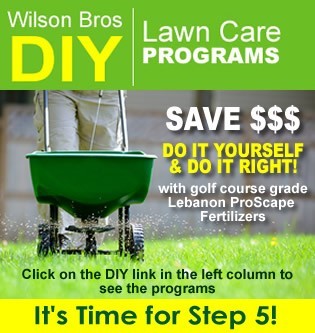 A reminder...For those of you who are on a Wilson Bros DIY Lawn Care Program it's time for Step 5: the application of Team 2G Lawn Weed Preventer. If you're not on one of these fertilization and weed control programs you can learn more about them here.
DON'T FORGET TO...
SEE YOU AT THE NURSERY!
The Staff at Wilson Bros
Call Us! 770-954-9862
Email Us: wbnursery@gmail.com
HOURS OF BUSINESS: Mon-Fri: 8am-6pm / Sat: 8am-5pm / Sun: 10pm-5pm
---