Map to Wilson Bros Nursery at the bottom of this page - CALL US! (770) 954-9862
---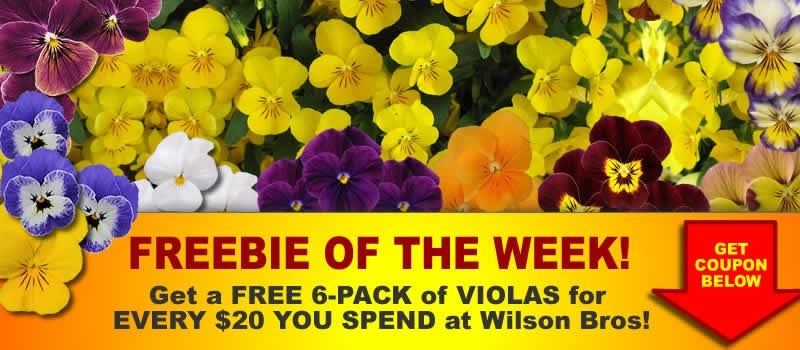 A little about us...
Since opening in 1989, Wilson Bros Nursery & Garden Center has grown from its original size of 1.5 acres to about 5 acres in size. With acres of flowers, shrubs, trees, perennials, and herbs, Wilson Bros Nursery has everything you need to create a garden masterpiece. Everywhere you look, another exciting color, texture, or fragrance triggers your senses. And when inspiration strikes, our friendly and knowledgeable staff can help you find the best plants for your home's terrain, as well as the supplies you need to bring your visions to life. Our landscaping divison, WIlson Bros Landscape specializes in site sensitive landscape design and installation using plants, structures and other materials that fit perfectly in the Atlanta Metro area environment.
---
Last updated on: 10/17/2014
Click here to see THIS WEEK'S newsletter and get important Tips & Reminders >>
In case you missed it...Click here to see LAST WEEK'S Wilson Bros Newsletter >>
Hi Folks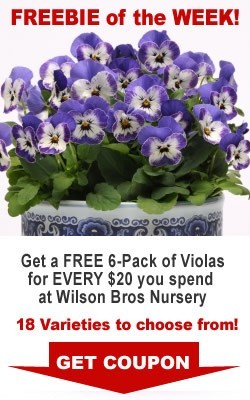 Hope everyone here in Central Georgia made it through the torrential downpours we had earlier this past week. With the cooler temperatures that rolled in afterwards and temperatures in the 70's for the 10 days, the soaking should last us for weeks...meaning we won't have to water much and digging in the dirt will be easy as pie:-)
In looking at the long term forecast, we'd say it's definitely time to say "out with the old and in with the new." We're talking about annual flowers of course. With the extended warm weather we've been having, some of our flowerbeds and container gardens we planted back in the spring are still looking okay....but, with much cooler nighttime temps, it won't be long now before these warm-season annuals start to rapidly decline, if they haven't already done so. So, even though it hurts to pull these flowers up, it's definitely time to do so.
With this week's FREEBIE offer (coupon below) there's no better time to make the switch than this week. We've got a very special FREEBIE deal going for our newsletter subscribers. Here's how it works: For every $20 dollars you spend at the nursery you get a FREE 6-pack of Violas! What are Violas? They're this week's Plant of the Week!...so check out this week's newsletter to find out more about these easy-to-grow flowering wonders and how you can use them to add season-long vibrant color from now through spring!
Here's some helpful articles from our experts you might be interested in...
How To Plant Annual Flowers In A Flowerbed
How to Plant Pansies & Violas In Container Gardens
FREE Container Garden Designs For The Cool Season
Design Tips & Ideas For Annual Flowerbeds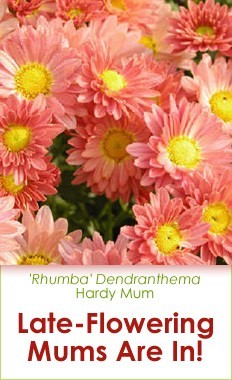 If you're looking to add perennial fall color to your landscape or gardens, be sure to check out the truckload of local-grown, late-blooming varieties of hardy garden mums that just arrived at Wilson Bros this week. These late varieties are just starting to crack color, which means you can extend the mum flowering season all the way through November in your yard. This will be our last batch of mums for the season so come get 'em while we got 'em!
Make sure to check out the few varieties of the super-hardy Dendranthema we have in stock, such as 'Rhumba' pictured right.
Here's some helpful articles provided by our experts that you might enjoy reading...
How to Plant Hardy Mums in Beds and Containers
How to Fertilize & Care for Hardy Garden Mums
How to Prune Hardy Garden Mums
Click here to see THIS WEEK'S newsletter and important Tips & Reminders>>
In case you missed it...Click here to see LAST WEEK'S Wilson Bros Newsletter >>
Don't forget to...
SEE YOU AT THE NURSERY!
The Staff at Wilson Bros
Call Us! 770-954-9862
Email Us: wbnursery@gmail.com
HOURS OF BUSINESS: Mon-Fri: 8am-6pm / Sat: 8am-5pm / Sun: 10pm-5pm
---