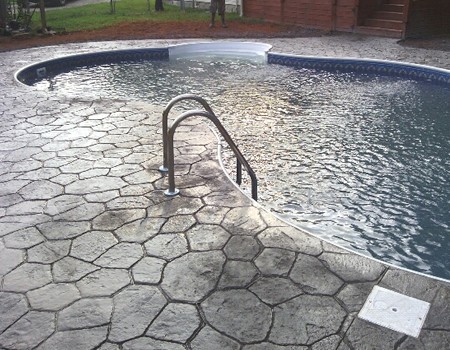 Welcome to Metro Pools & Patios!
Metro Pools & Patios is a swimming pool company based in Conyers Georgia that is known for its high-quality product, unique and great customer service and one of the fastest installations you can get in the North Georgia area. We primarily service the Atlanta Metro Area however will travel anywhere in the state of Georgia and surrounding states.
If you are looking for the best swimming pool designs and best quality products, Metro Pools and Patios, locally owned and operated by Scott Pettite, is a swimming pool company you can trust. When designing your pool there are virtually unlimited options you can choose from. Once a pool has been installed it's very difficult to make changes. So a little good advice upfront from the pros at Metro Pool & Patio will go a long way in insuring you get the exact design you want before the installation process begins.
At Metro Pools & Patios there are a large number of vinyl pool styles you can choose from or we can work with you to custom design a gunite swimming pool of any size, shape, texture and color you can dream of. After the design is completed we can then install your pool at the most reasonable prices you'll find in the state of Georgia. We also design patios and have a full-time seasoned-professional landscape designer on staff who specializes in site sensitive landscape design and installation using plants, structures and other materials that fit perfectly in the Southeast environment.
Selecting a swimming pool company to work with is as important as selecting the swimming pool you are going to buy. You want to make sure the the company is trustworthy, uses cutting edge products and methods of installation, and can provide you with long-term support in case you need any help over the long run. Metro Pools & Patios is a swimming pool company that provides all of these benefits.
---
Contact Metro Pool & Patio
If you are interested in a swimming pool and would like to consult with a professional from Metro Patios & Pools
you may contact us the following ways:
By Mail:
2485 Highland Golf Course Drive
Conyers, Georgia 30013
By Phone:
(678) 873-2864
By Email:
scottpettite@yahoo.com
Contact Us Form - Fill out the form below and we will be in touch with you as soon as possible.