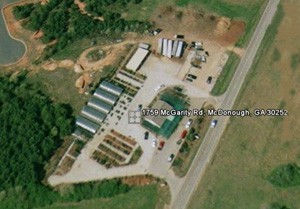 Since 1988, Wilson Bros. Nursery is a one-stop-shop nursery and garden center located at 1759 McGarity Road in McDonough, Georgia.
The nursery is open to the public 7 days a week!
The founders, twin brothers Brent and Brooks Wilson, began their careers in 1980 when they launched a lawn care company in the small town of Jackson, Georgia, south of Atlanta. They have worked side-by-side ever since.
In 1988, the Wilson brothers began looking for property to open a nursery and garden center. They found and purchased the original 1-acre piece of property located on McGarity Road, 3 miles east of the city of McDonough.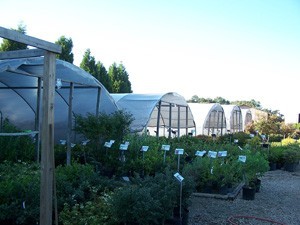 Thanks to the help and hard work from their family (the Wilson brothers mother and father worked at the nursery for the first few years), its highly-skilled staff members, and its customers / friends, the brothers have watched the nursery grow ever since.
The nursery and garden center has currently grown to about 5 acres in size and stocks one of the widest selections of plants and trees in the state of Georgia. An extensive line of other landscape and garden supplies is also available.
In 1999, the youngest Wilson brother, Brian Wilson, joined the Wilson Bros. Team and presently runs the landscape design-build division of the company: Wilson Bros Landscape.
Contact Us
You can find the ways to contact Wilson Bros. Nursery here