What are the Wilson Bros Top Selections?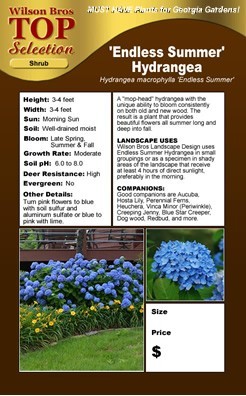 Who isn't mesmerized these days with the mind-boggling array of plants and trees on the market? Since the 1990's plant breeders around the world have brought thousands of new and exciting plants to the market. Over the long term, some have proven to be real winners in Southern gardens while others have been duds.
What we really want to know is: How does a plant perform in landscapes or gardens over the long-term? Since 1982, the Wilson Bros have been trialing plants in the Wilson Bros Nursery Trial Gardens and in countless landscapes they have installed and maintained for clients. In 2013, the brothers compiled a list of the best of the best "must have" plants and trees for Georgia landscapes and gardens. These are the Wilson Bros Top Selections.
The Wilson Bros Top Selections were chosen based on the following attributes and criteria:
Hardiness, dependability and longevity
Easy to grow: high survivability rate
Easy to care for: Low maintenance
Aesthetical value provided
Monetary value added to your property
And, last but not least: Availability!
NOTE: When at the nursery, just look for the gold Wilson Bros Top Selection signs - they're easy to see!
Select a type below to view the Top Selections!