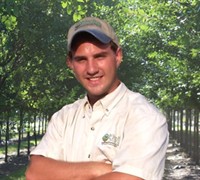 ---
---
View Stephen Whatley's Pictures »
---
Stephen's Business Profiles:
Trees Direct
Wilson Bros Nursery
---
Stephen's Recent Achievements:
---
Stephen has done 317 things »
Gardenality Genius · Zone 8A · 10° to 15° F · 1,762 Points · Last Login 3 weeks, 4 days ago.
---
About Stephen Whatley
Hi, I'm Stephen Whatley. My family and I live and garden in Jackson, Georgia. I've been involved in the green industry since 2003.Horticulture and the outdoors are a passion of mine and also enjoy helping and involving myself with others that share the same feelings.
---
What Stephen's been up to recently:
---
View Stephen Whatley's Complete Activity Feed »
---
Stephen Whatley's Virtual Gardens

Shade garden
by Stephen Whatley (4 Plants)
View all gardens created by Stephen Whatley »
Stephen Whatley's Plant Cloud
Below are plants that grow in Stephen Whatley's virtual gardens. The larger the plant name, the more Stephen Whatley uses it.
---
---
Not a member yet?
Joining is 100% free with no strings attached!
Complete access, custom gardens, unlimited questions, design resources and 100% free!
Gardenaltiy is 100% free to use and not cluttered up by tons of those annoying ads!
Discrete sponsored ads will appear around the site to pay the bills so you don't have to!
Be sure to support us by supporting our sponsors!
- The Gardenality Guys