Gardenality's Plant Database Change Log
Below are changes to Gardenality.com's plant database.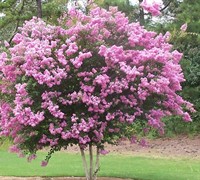 Sioux Crape Myrtle Changes
Below are changes to Sioux Crape Myrtle.
---
(Click here to remove this filter and view all changes to all plants.)
---
---
View Sioux Crape Myrtle's Plant File »
---
---
Edit Sioux Crape Myrtle's Plant File »
---
-- Total Pending Changes
This will give a thumbs up to ALL pending changes for Sioux Crape Myrtle.
Note: Depending upon how many changes exist this could take a several minutes to process and publish every chnage at once.
---
Gardenaltiy is 100% free to use and not cluttered up by tons of those annoying ads!
Discrete sponsored ads will appear around the site to pay the bills so you don't have to!
Be sure to support us by supporting our sponsors!
- The Gardenality Guys